March 23
Most enjoyable working on this Podcast with Climate Stories
December 22
Truly honoured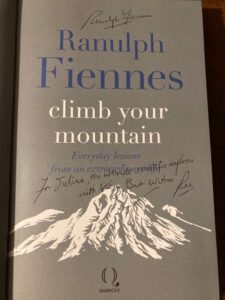 November 22
A wonderful evening at the Transglobe Expedition Trust agm at the Royal Geographical Society, London, presenting with fellow explorers from the team who discovered Shackleton's ship the Endurance 'the impossible search for the greatest shipwreck', a human-powered 1000mile winter ski expedition across NE Siberia, an epic paramotoring journey to help conserve migratory birds, and myself talking about my recent expedition to the Honey Forest in Ethiopia – all hosted by Sir Ranulph Fiennes.
October 2022
Just out in the leading environmental journal Mongabay – an article on my last expedition to the Gura Ferda Honey Forest in SW Ethiopia
Ethiopia's honey forest: People and wildlife living in sweet harmony (mongabay.com)
Privileged and delighted to be invited to speak at the AGM of the Sir Ranulph Fiennes' expedition trust (TET) who sponsored my last expedition to the Honey Forest in Ethiopia. This is the third time they have sponsored one of my expeditions and the second time he has invited me to speak at their AGM – I am truly honoured to have such support. Checkout the other speakers. It will be at the Royal Geographic Society in London town 16th November if any body is free.
May/June 22. Just back from an expedition to Gura Ferda forest in SW Ethiopia. Amazing primary afromontane forest. The locals main livelihood is honey which they collect from throughout the forest, otherwise its untouched (no cutting).  Thanks to Sir Ranulph Fiennes and his TET team for funding this expedition.
March 2022:  I will be speaking at the first Southern African Mountain Conference in the Drakensberg SA 12-17th March – come join and hear all about the mountains of southern Malawi and northern Mozambique. "Southern African Mountain Conference 2022
Southern African mountains – their value and vulnerabilities" SAMC 2022
September 2021: A pleasure to catch up with Andy Lowe again after so many years, and to create this podcast 'Episode 3 of EcoFuturists – Discovering and protecting Africa's lost virgin rainforests' – we hope you enjoy it 🙂 https://andylowe.org/ecofuturists/ Listen on Spotify https://open.spotify.com/episode/701EMfIrYlSGrT3aGtE8i1?si=v4pL_2IDQA-c7ieIM0eGOQ&dl_branch=1

June 2021: STOP PRESS: WE HAVE WON THE AWARD TO TURN MABU FOREST INTO A NEW PROTECTED AREA IN MOZAMBIQUE – S0 PLEASED
May 2021: Delighted to be part of the Escaped Sapiens Podcast (#11) 'Discovering new species in the lost forests of Africa'
February 2021 – 'The Lost Forest' is a finalist for the 2021 Jackson Wild Film Festival ("The nature equivalent to the Oscars"). https://www.jacksonwild.org/forest-finalists.html
and it is also a finalist for the World Wildlife Day 2021 Film Showcase in the 'Future of Forest' category #WordWildlifeDay . Results announced on 3rd March 2021
https://www.undp.org/content/undp/en/home/news-centre/news/2021/finalists-announced-for-2021-world-wildlife-day-film-showcase.html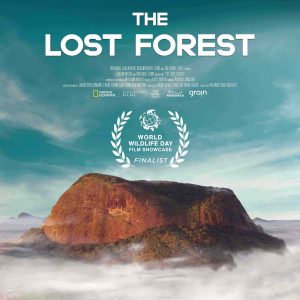 January 2021. A nice way to start the year – we are honoured to have over 1,250,000 views to our expedition documentary since its release in May 2020
The Lost Forest | Nobel Peace Prize Shorts – YouTube
23rd October 2020 – it is with great excitement that I can show the new website for the Ethiopia GEF  'Enhanced Management and Enforcement of Ethiopia's Protected Area Estate' project that I have been helping to develop for the last year. Launched today:
4th June 2020 – With great thanks to Lilongwe Wildlife Trust @malawiwildlife for the expert Illegal Wildlife Trade posters produced by them for our GEF @theGEF and GWP @WBG_Environment project in Ethiopia through UNDP @UNDP and under the Ethiopian Wildlife Conservation Authority (EWCA) @EWCA0
22nd May 2020 – and its live on the National Geographic YouTube Channel – the Grain Media Film of our expedition to Mt Lico, commissioned by the Nobel Peace Prize Foundation – the star of the show is the younger generation 😉 – enjoy
16th May 2020 – 15sec Grain Media Trailer for the The Lost Forest
13th May 2020 – Exciting news. The extraordinary film of our expedition to Mt Lico (produced by Grain Media) in northern Mozambique will be released on 20th May on the Nat Geo Channel – The short film, from acclaimed Oscar-winning director Orlando von Einsiedel (The White Helmets, Virunga) is part of a unique collaboration between National Geographic Documentary Films, Orlando von Einsiedel and The Nobel Prize, to celebrate the ongoing impact and influence of the Intergovernmental Panel on Climate Change, winners of the Nobel Peace Prize in 2007 'THE LOST FOREST' will have its world premiere on the National Geographic YouTube channel on May 20th 2020: https://lnkd.in/ebmz6HV
FILM SYNOPSIS Lead by Prof Julian Bayliss, an international team of scientists and explorers go on an extraordinary mission in Mozambique to reach a forest that no human has set foot in. The team, including some of the world's foremost climate change experts, aims to collect data from the forest to help in our understanding of how climate change is affecting our planet. But the forest sits atop a mountain, and to reach it, the team must first climb a sheer 100m wall of rock.
26th March 2020 -An unexpected result of my isolation upon returning from Africa to the UK – BBC Breakfast TV:
https://www.bbc.co.uk/news/av/uk-wales-52040277/coronavirus-why-this-self-isolating-dad-told-his-daughter-he-was-in-africa
21st December 2019 – I will be on Japanese TV in the expedition documentary to Mt Lico that was made in September with the Japanese Broadcasting Corporation on Saturday 21st 10:00pm on NHK BS Premium. Enjoy (or 楽しい Tanoshī as they say in Japanese) 🙂
https://www4.nhk.or.jp/greatnature/x/2019-12-21/10/30231/2551114/
6th December 2019 – Excellent write up from Mongabay of our reconnaissance expedition to the mountain forest on Mt Nallume in northern Mozambique under sever threat of imminent deforestation 
https://news.mongabay.com/2019/12/a-crisis-situation-extinctions-loom-as-forests-are-erased-in-mozambique/ 
19th November 2019 – Truly honoured to be introduced as the Ultimate Scientific Explorer by Sir Ranulph Fiennes at the Transglobe Expedition Trust agm at the Royal Geographical Society – very proud moment.  And what a privilege to present with Alice Roberts, Roger Chapman, and Chris Jewell.
November 2019 – Two important presentations – see below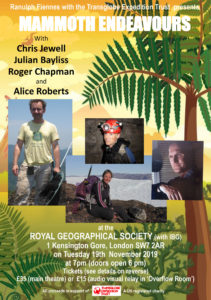 Mammoth Endeavours. Tuesday, 19th November. Royal Geographical Society (with IBG), London. Doors open at 6pm for a 7pm start
Thursday, 14 November 2019, 18:30 to 19:30 – public lecture at Oxford Brookes University – Journeys of Discovery: Ecology and Exploration
https://www.brookes.ac.uk/about-brookes/events/ols-19-20—journeys-of-discovery/
October 2019:
back to Mozambique to check out two more mountain sites for expeditions next year
September 2019:
Returning to Mt Lico with a Japanese film crew top shoot an episode of 'Great Nature' featuring the Lico discovery to screen in December 19 on the Japanese Broadcasting Network.
May 2019:
Great interview with Mongabay on the discovery and subsequent expedition to Mt Lico:
https://news.mongabay.com/2019/05/audio-exploring-a-hidden-rainforest-on-an-isolated-mountain-in-mozambique/
and also nice to see an article in the In-Flight Magazine for Kenya Airways on the Lico expedition:
April 2019.
For those of you in the UK next Wednesday (17th April) on BBC One at 9pm Mount Lico will feature briefly in a new BBC NHU series called 'Earth from Space'. It will feature a small amount of my drone footage and some narrative of the Lico story:
https://www.bbc.co.uk/programmes/p072n331
I am delighted to be part of this year's Edinburgh Science Festival (@edscifest

hashtag

EdSciFest

). I will be presenting on my last expedition to Mt Lico as part of a session called 'Out of Reach' on 10th April – come hear all about it
Feb. 2019. A great overview from the WB on the last project I was coordinating in Malawi – investing in protected areas in the Shire Basin:
June 18:  Safely back from the expedition to Mount Lico – a great success.  We managed to climb to the forest on top thanks to an expert climbing team.  In total 28 people surveyed two sites (Mount Lico and Mount Socone).  Hopefully we have discovered at least several new species to science, which will add to the evidence base to protect these sites and create a new montane ecoregion in this part of Africa – thats the overall plan.  There will be a film documentary on the expedition released before December 18. First impressions below:
Secrets revealed: Researchers explore unique, isolated forest in Mozambique
https://www.bbcearth.com/blog/?article=have-we-mapped-the-whole-planet/
https://www.lonelyplanet.com/news/2018/10/01/mount-lico-mozambique-discovery/
http://www.outthere.fr/stories/comment-google-earth-permet-de-faire/
https://www.bbc.com/mundo/noticias-45356836
https://www.topic.com/the-secret-garden
http://forestsfirstfootsteps.com/
http://www.marmot.de/wordpress_2/scientific-adventure-in-mozambiques-rain-forest/
https://www.theguardian.com/world/2018/jun/17/mozambique-mount-lico-rainforest-new-species?CMP=Share_iOSApp_Other
https://www.theguardian.com/environment/gallery/2018/jun/17/the-secret-rainforest-hidden-at-the-heart-of-an-african-volcano-in-pictures?CMP=share_btn_fb
https://dmmclimbing.com/Journal/June-2018/Monte-Licos-rainforest-lost-world
https://qz.com/1309262/how-scientists-discovered-a-lost-rainforest-and-new-species-in-mozambiques-mount-lico-using-google-earth/
May 2018.  I am about to lead a scientific expedition to Mount Lico in northern Mozambique, which I have been organising for the last 4 years, to visit a rainforest on top of a volcanic plug that you have to rock climb to get to – watch this space …..
April 2018. I will be part of the discussion panel at the launch of 'Standing On The Shoulders Of Giants' and the screening of 'Before the Big Bang 5', an excellent film by Nick Franco, which will be followed by a discussion on the importance of science on the big screen.  At the Rich Mix in Shoreditch on 28th April at 1.30pm. Please come and support.
http://www.1185films.com/portfolio/standing-on-the-shoulders-of-giants/
May 2017. Come to my next presentation at Oxford Natural History Museum (1st June 7pm): http://www.bbowt.org.uk/events/2017/06/01/danger-and-discoveries-northern-mozambique
May 2017. Just finished a 7 month court case as a State Witness for the Government of Malawi.  36 people were arrested and successfully convicted for illegally logging within Lengwe National Park – upto 1 million Mopane trees destroyed.
"An important signal": In crackdown, Malawi jails 35 illegal loggers seized in national park
https://zitamar.com/mozambican-chinese-operation-caught-logging-malawi-national-park/
March 2017.  Off on another scientific expedition to Mt. Mabu – this time to try and walk to the centre of the largest rainforest in southern Africa …..
https://www.theguardian.com/world/2017/mar/25/journey-mozambique-mabu-forest-julian-bayliss-google-earth
some of the new species:
https://www.zoo.cam.ac.uk/news/new-baylissi-chameleon
https://en.m.wikipedia.org/wiki/Atheris_mabuensis
https://africanconservation.org/wildlife-news/four-new-horseshoe-bats-species-discovered-in-east-and-southern-africa-2/